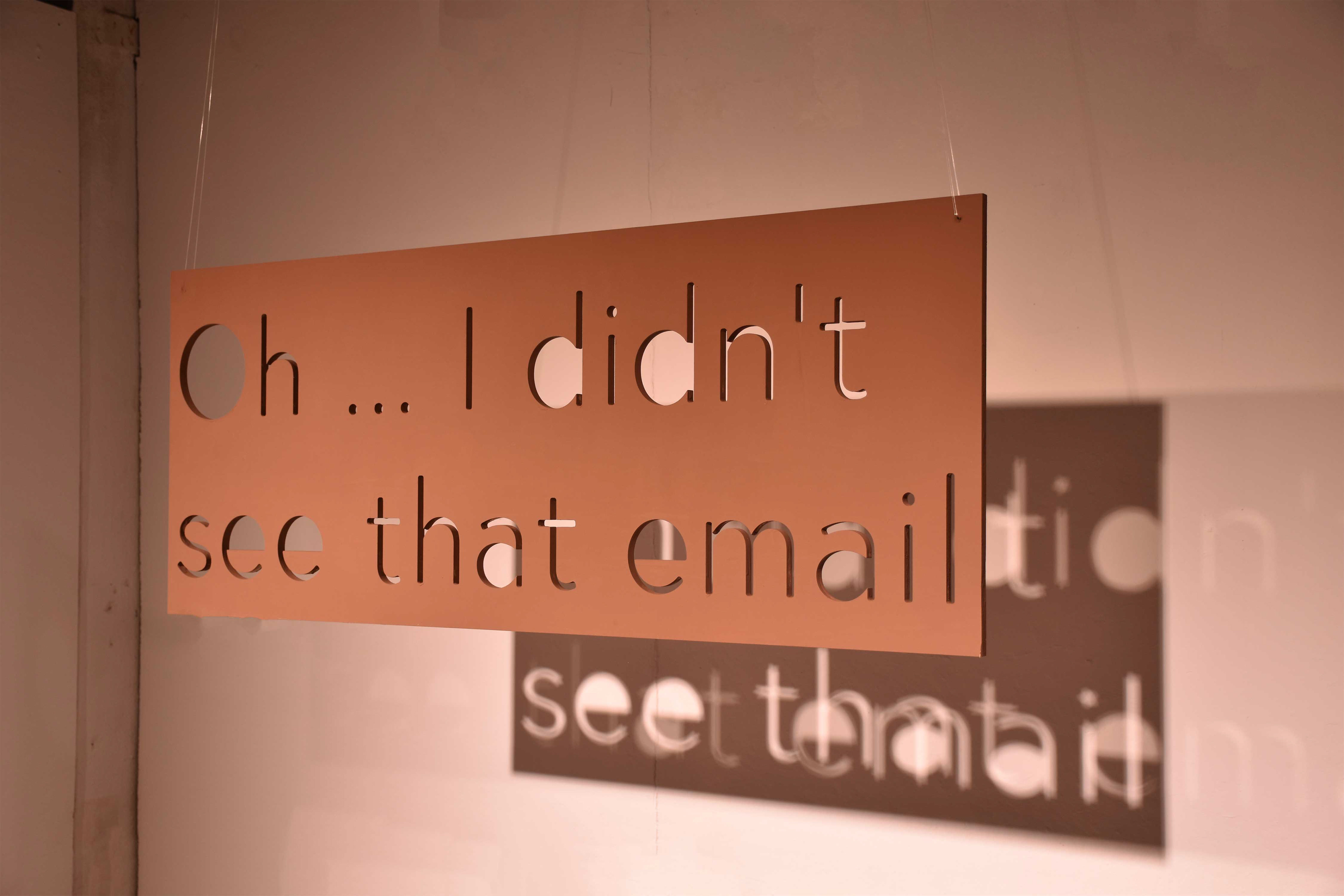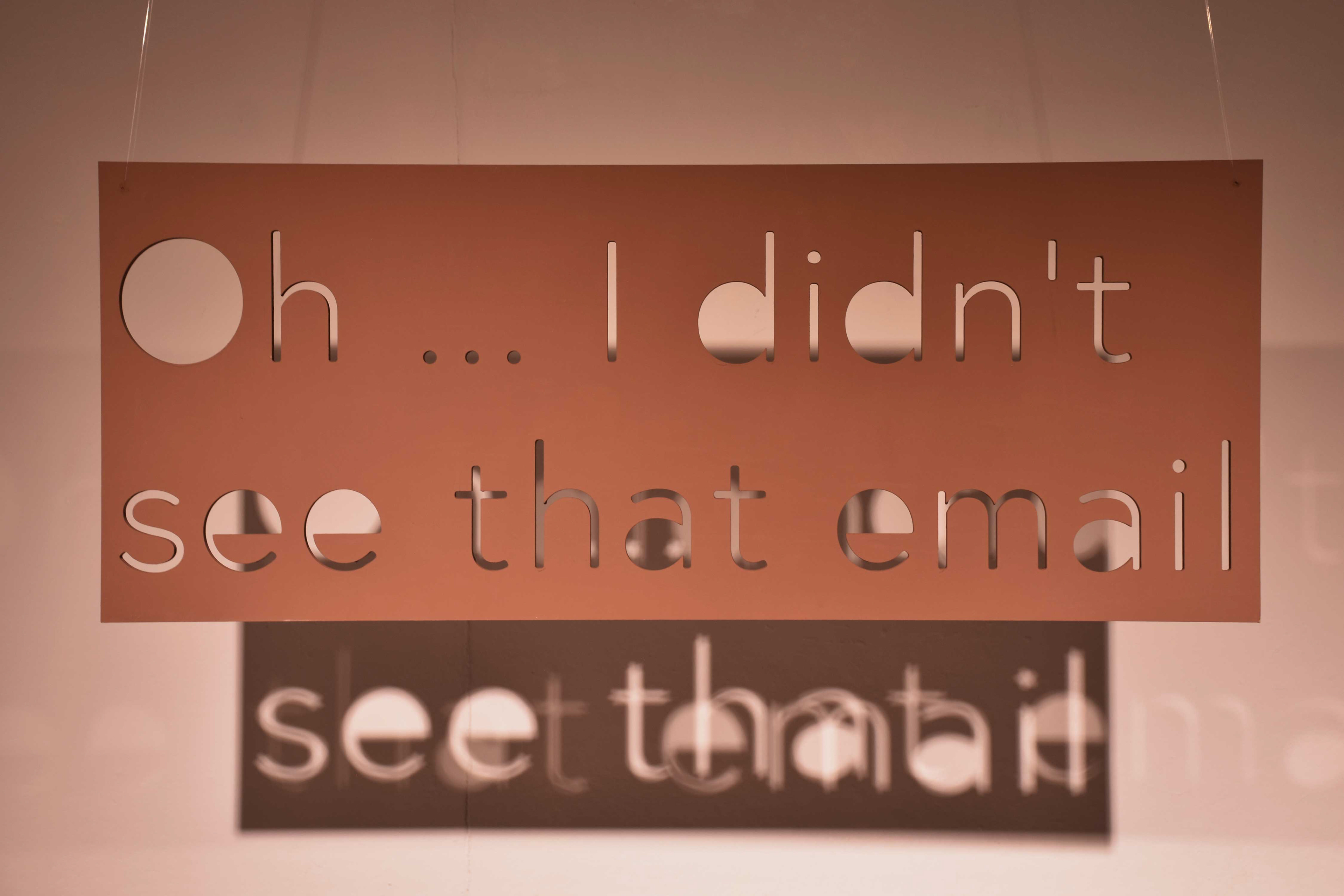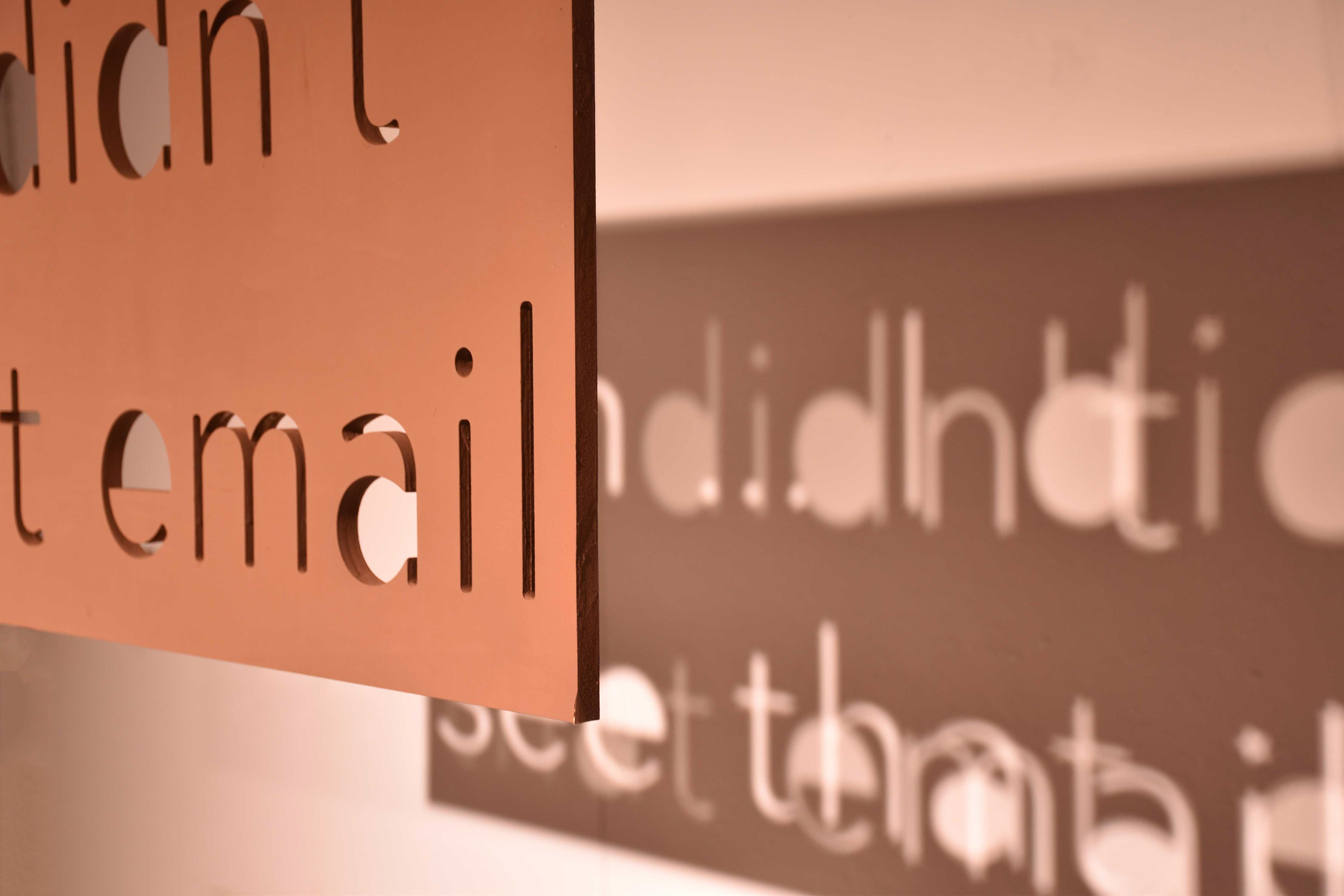 Throughout my employee, student, and just general human experience, I have seen and heard so many transparent excuses coming from coworkers, supervisors, faculty, and students. These excuses have been used in work ethic circumstances, the lack of knowledge of the political climate, and just simple misunderstanding of priorities. I have personally witnessed too many pitiful excuses and have not witnessed enough people taking responsibility of their actions and lack of knowledge. It is important to own up to our own actions and be responsible to prioritize our own time. It is not an object or time itself's fault that we cannot manage to handle information. This piece could also be known as a physical reality check.
24 inches x 48 inches x .5 inches
This piece will be shown at the 31st Annual Goldfarb Juried Student Exhibition, Joseloff Gallery, UH, West Hartford, CT. Gallery reception is January 31st from 5-7 pm.